Seatbelt Slogans
Buckle up! Seatbelt slogans help save lives by encouraging people to buckle their seatbelts when in a car. Whether you are driving nearby or on a highway, remember to buckle up. Here is a list of Seatbelt slogans below. Be sure to vote for your favorite.
Click clack front and back.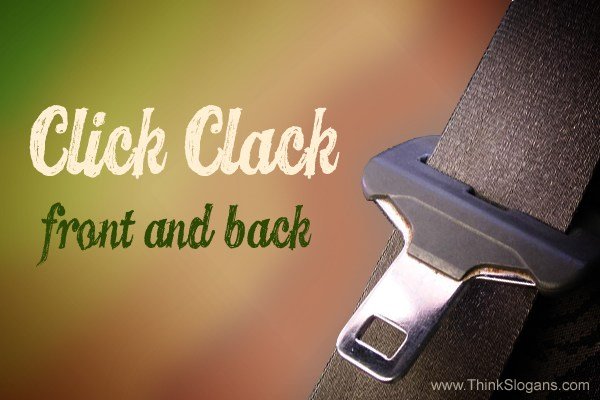 Seatbelts save lives. Buckle up everytime.
Doesn't matter how far. JUST BELT UP!
you will need help if you don't wear your seat belt